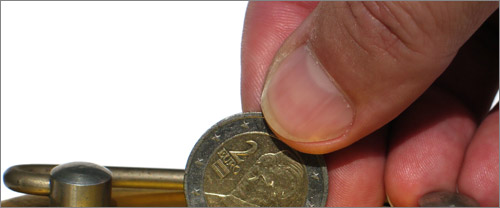 Our prices are set on an individual basis both for translation as well as for interpreting services. Send us your text and we will be happy to submit a price estimate, free of charge (preferred pricing for English texts: € 0.16 per word).

Upon request, we can notarise texts that have already been translated, in which case fees will be reduced to 50% of normal rates.

You can send us your text by mail, fax, e-mail or personal delivery.